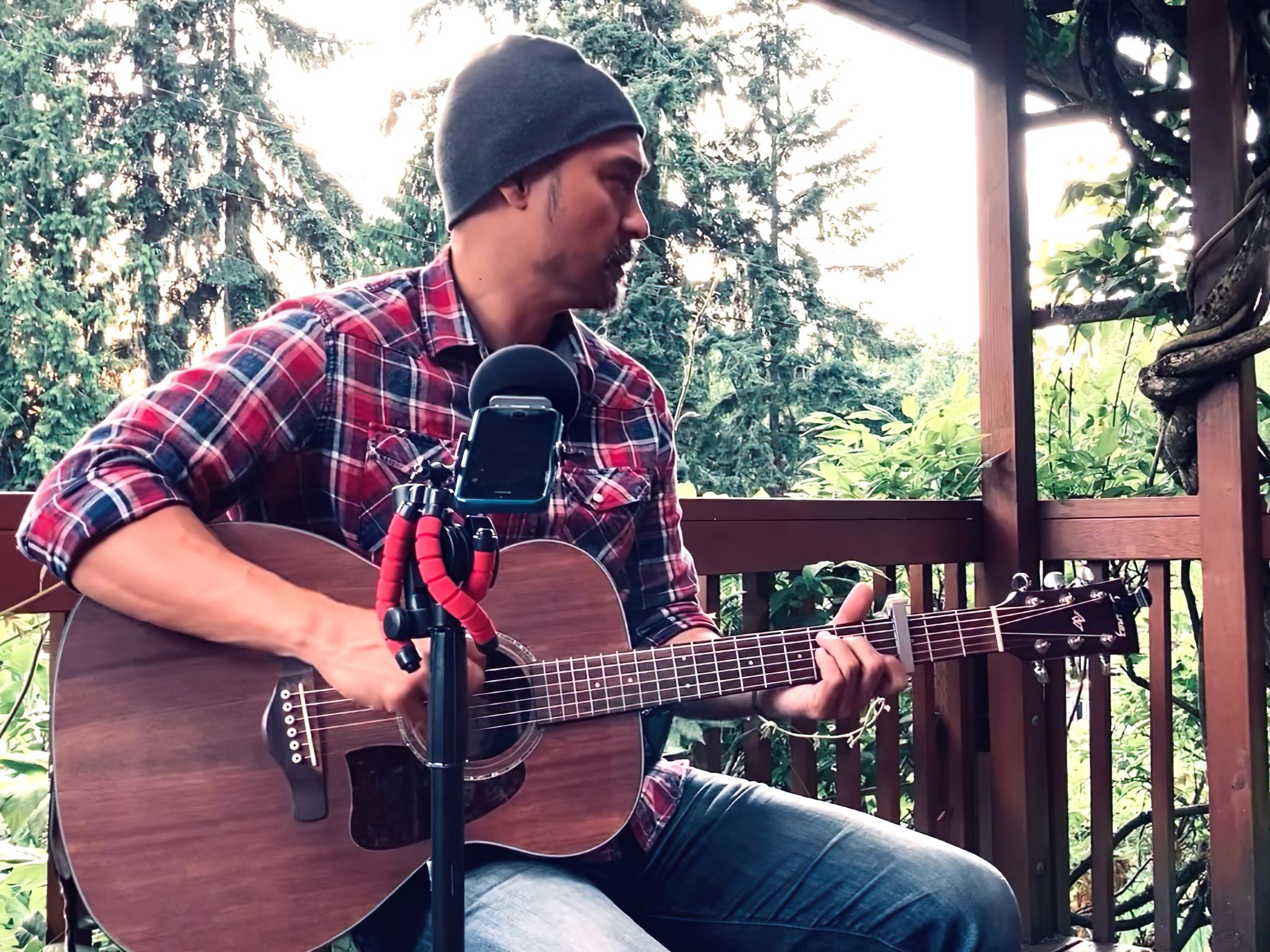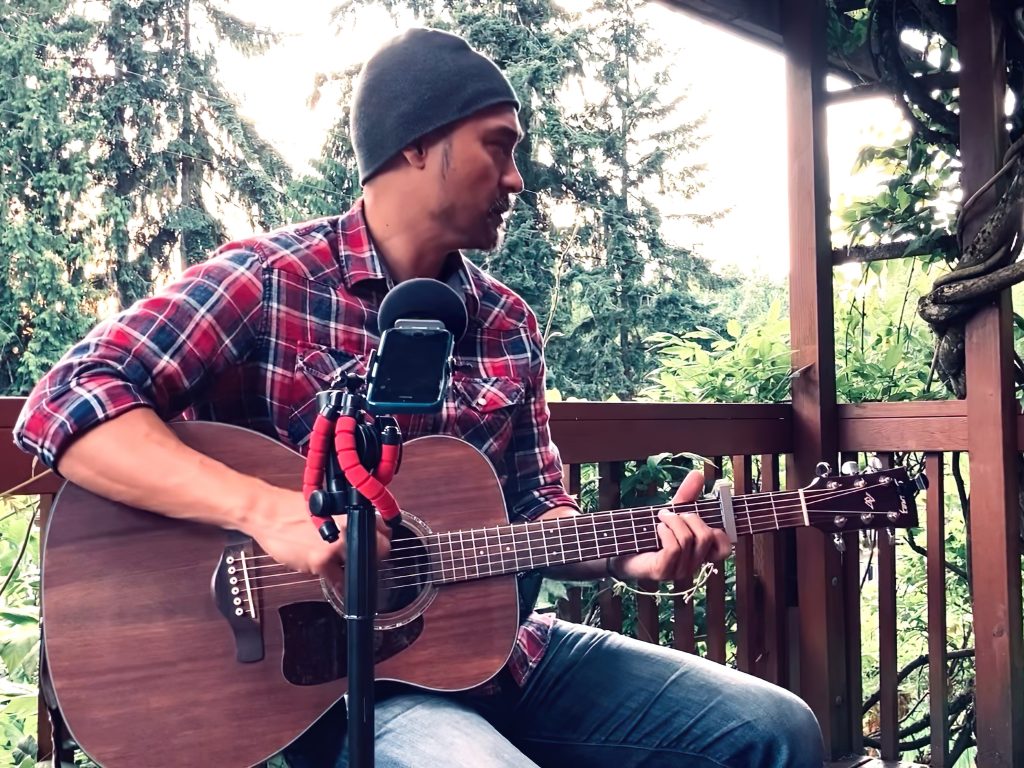 The Michellion Diaries: Delightful Discoveries and Curious Conversations
It's Michellion here and I thought it would be fun to share a bit more about myself and answer a few questions from a recent interview I had:
Question: What's the biggest misconception about being a musician?
Answer:
That you have to be born with it.

Perhaps there is an element of truth in the idea that we don't choose the things that interest and inspire us, that we're "born with them."

But as for the ability to do what it is that inspires us, I KNOW you don't have to be born with it (physical limitations aside, maybe).

Growing up I could not sing. At all. My voice sounded like a chicken riding a donkey. I hated how I sounded!

At one point I got so frustrated that I gave up. I started believing that you must be born with the ability to sing. And that I just don't have it. That made my heart sink. I felt dejected.

It wasn't until my friend and fellow songwriter and musician, Todd Lamansky, gave me insight that changed my musical life forever. He was taking a vocal class in college at the time and explained to me that the voice is just like any other instrument.

In a sense, it's not much different from playing a horn or a violin, for example.

It just takes awareness, knowing how to operate your instrument, and right practice. And from this perspective, it became clear that basically anybody could learn and get good at singing, something many people believe you must be born with.

So I took lessons on how to actually use this instrument called the "voice." I practiced. Recorded myself. Paid attention to the details, and made corrections. And I practiced, and practiced, and practiced some more. But practicing was fun because music was just something I enjoyed doing and wanted to get better at.

Now, though I'm always striving to get better, I'm happy with where my singing has come.
That you must be born with the skill is not true. I'm living proof!


Question: What was your career path? How long have you been doing this?
Answer:
I've been playing music since maybe 7 or 8 when I used to take my friends' piano lessons for them. They were brothers from my neighborhood, born a year apart. When their piano teacher would come over they'd run and hide in the linen cabinets cuz they didn't want to take their lessons. So I gladly took it for them.

Music was always a love of mine, though I decided to put it off when straight out of college. I become a financial advisor instead. It wasn't til a few years later, after having much success, that I realized I was on the path of "dying with the music still in me!"

The golden handcuffs were becoming increasingly shinier and more comfortable as time went on.
Seeing this made my stomach drop!

So I gave it all up. Sold my business, penthouse in a "desirable zip code," and just about all I owned to follow the things that naturally inspire me from the inside.

Music has always been one of them. While selling practically everything I owned I signed up for music school, dedicated my time to music, and never looked back. Now I see it as…

Why would I EVER sacrifice a god-given inner calling?!?!

You end up losing so much more when you don't follow that inspiration, an inspiration that is specific for you and meaningful for your life.

I speak more about this journey of coming back to your true natural self so that you, too, may be encouraged to keep following whatever your true callings are. Join the Lion Pride email community to hear all about it.


Question: What are you working on at the moment?
Answer:
I'm currently working on my debut album of Folk Rock music, which is targeted to be released in the Winter of 2023. It's a musical journey of heroic tales and profound mysteries, supported by a lush tapestry of hair-raising harmonies, acoustic guitars, keys, drums, and an array of ear candy instruments.

I intend to create an experience that makes you forget about your surroundings and completely takes you away for the moment. I'm in the process of bringing this music to life and if you'd like to contribute to the making of this album you can buy me a coffee (Kofi) here: https://ko-fi.com/michellion


Question: What do you like most about music?
Answer:
Music comes easy to me. I can spend all day working and never notice the time passing. When I play music I can disappear from my own awareness, if that makes sense.

Music is where I can decode all of life. There are so many lessons and metaphors you can get through music that helps you see through the matrix. So much to gather to help you understand yourself and reality more. Like rhythm, patterns, frequency, harmony, jamming with others. And even the beauty in things like imperfections, dissonance, and mistakes.


Question: Can you share one music writing tip?
Answer:
Serve the song. Everything should serve in delivering the song and its emotion. The lyrics should match the music. The music should match the tempo. The tempo matches the attitudes. Attitudes matches the characters and his/her inflections. The tones. The instruments. For the most part, they should all align in bringing about an emotion. A song is a package of emotions. Emotions move people.

This is what I keep in mind when writing songs and producing music, especially for my next album. Even the artwork, the merch designs, the websites. Everything is geared towards a central theme and vibe.


So that's it for now.

Ask me questions! I'm here to share and have fun. Let me know in the comments below!
Peace, Michellion
Be a part of the making of the new MICHELLION album. GO HERE.